Everything about Skyscrapers in Mumbai – If you are an Indian or even if you know something about India, you definitely must have come across the name Mumbai.Which is also referred to as the "City of Dreams".
In this post, we will present Everything about Skyscrapers and Upcoming tallest Buildings in Mumbai
Did you know - India's first 'Three Sixty West Tower' used 200M grade material which can withstand storms and earthquake type situations up to 70 years
Hence to help you with a better understanding of the Top Five Skyscrapers, we, the My Mumbai Life Team, have written this post.

So hold your seat and be with us till the end of the post so you could get valuable information out of it. In this post, we'll cover-
Introduction
Tallest Building in Mumbai

World View
The Imperial II

Upcoming Tallest Building in Mumbai

Three Sixty West Tower B
Namaste Tower
Lokhandwala Minerva

Conclusion 
Introduction
Mumbai often gets referred to as the fastest-growing city in terms of both population and Development. Many suburban cities in Mumbai like Kalyan, Dombivli, Badlapur, Ambarnath have now entered the race of fastest-growing towns.
Mumbai has a population of over 22 Million making it the Third Over-Populated city in the World. What's more saddening is that this Over Population is no-where showing the signs of decreasing rather this number is increasing day by day. Just 603.4 sq.km of total place and this holds the overall population of Mumbai.
In the year of 1995, Mumbai got it's named From Goddess "Mumba Devi". And the regional party "Shivsena" played a major role in the renaming of Bombay to Mumbai. As Bombay sounded more like British colonialism, Mumbai sounded more like a smart city.
The best part about Mumbai is it's IT sectors, Manufacturing companies, and its Film Industry (Bollywood). Like any other Financial Capital in the world, Mumbai too never failed to show its richness. And one of the ways which Mumbai chose to show it's Lavishness is by Building Skyscrapers.
Skyscrapers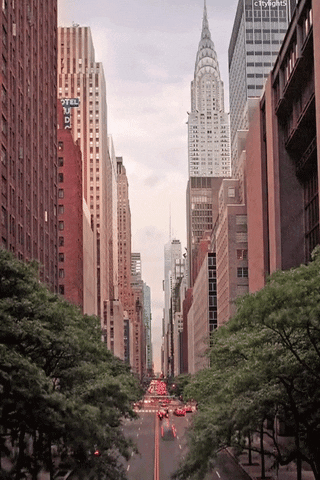 As the population goes on increasing, demand for new residential areas and buildings also grows. And the only practical way to fit this large population without occupying much area is building Skyscrapers. With the help of engineering, the limit of the sky is within reach of Humans. Let's now talk about the Most awaited thing viz. the
Tallest Building in Mumbai –
1. a) World View
The best part about this Tower is that it is composed of a total of three towers. Which are uniquely curvilinear in appearance, The World Towers forms a marvelous sculpture of glass and steel. A reliable representative of Mumbai's unfettered aspirations and unstoppable drive, World one, World crest, World View these are the three towers represent World Tower. The project was started at the 2005 project then undertaken by at 2011 Land is located at lower Parel first it was cotton mill, Then the landlord sold to Lodha developer and handed over it 2005. The Lodha Builders have stirred up many controversies after building Towers like the Cuffe Parade. Due to which they changed the name to Macrotech Developers.
b) World one :
World one is under construction projects. Its overall height is about 442m and about 117 floors; Project was going to touch sky about 550m, but due to the air traffic, Indian authority canceled its height.  The project got stopped due to the defamation of the Project.

Project completed 75% 304.8m (1,000 ft)
Total Height: 291m (961ft)
Floors: 82
Location: Lower Parel, Mumbai, Maharashtra.
Status: Ready possession
Completion Date: 2019
2. The Imperial
II
What Mumbai like city lacks is "Full-Fledged Development", and with this idea of Developing The Imperial twin tower came up. With the excellent engineering Imperial makes to look good because of its architecture, the architecture looks like a roman type structure. To give a royal look. The Project located at Tardeo Tower, 6 South, Balkrishna Nakashe Marg, Tardeo, Mumbai, Maharashtra.

The Project got architected by Hafeez contractor Often called the Twin Tower of Mumbai the total number of the floor is 60, with a total height of about 252m ( 827 ft).
Imperial 2 project commenced early 2005 and accomplished at 2010 The main contractor of The Imperial 2 is Shapoorji Pallonji & Co Ltd
Fact: Before the construction of The Imperial it was slum area which recreated and well organized many of the slum people got jobs due to this Project
Total Height: 252m (827 ft)
Floors: 60
Location: Tardeo, Mumbai, Maharashtra.
Status: Completed in 2010
Upcoming Tallest Building in Mumbai
3.
Three Sixty West Tower B
Three sixty west tower situated Worli is a sea-facing project, a project undertaken by American based company. The project is designed by 'Kohn Pedersen Fox' constructed by 'Oasis reality' partner of 'Oberoi Reality.'  Keep in Mind Worli IT sectors project is divided into two parts Three Sixty West Tower 'A' and 'B,' The height of the tower 'B' will be taller than 'A' Tower 'B' has 85 floors about height 1,220 ft 361m. Tower 'A' has 53 floors about the height 853 ft 260m. Both twin towers will use as commercial and residential purposes. 
Facts: These towers signified the first in India to use M200 grade ferroconcrete for strength
Total Height: 361m (1,220ft)
Floors: 85
Location: Worli, Mumbai, Maharashtra.
Status: Under Construction.
Completion Date: 2025
4. Namaste Tower
The Namaste tower, as the name expressed Warm Welcoming, it will represent 'Atithi Devo Bhava.' welcoming of guests, two hands joining together like shape structure is going to build, this Project situated near lower Parel at Nehru center. Constructed started in 2011 and will complete in 2022. The building also has hotels and commercial rooms as well as offices; it consists of 63 floors and 380 apartments. The Project got undertaken by the Atkins company, which is British based.
Total Height: 300m (1,037 ft)
Floors: 63
Location: Lower Parel, Mumbai, Maharashtra.
Status: Under Construction.  
5. Lokhandwala Minerva
 – 296 m
The Lokhandwala Minerva project expressed there modern technology such as climatic condition, storms, and heavy rainfall can easily face till 75 years also it started working off the increasing life span of Towers up to 500 years. Its main motive is Safe construction, Reusable energy, reduce waste, comfortable environment. It is one of the luxury projects in Mumbai at south Mumbai, and This Tower also Divided with A & B 90 Floor and at the height of 974ft (292m) J&W Consultants undertake the Project, Project is residential type 3 BHK, and Garden spaced every Floor

Total Height: 292m (974ft)
Floors: 90
Location: Mahalaxmi, Mumbai, Maharashtra.
Status: Under Construction.
Completion Date: 2020  
Conclusion: 
This was all about the top five skyscrapers in Mumbai. This is not the only post more posts are going to come in the upcoming days. Make sure you've subscribed to our Website.

In our Previous Articles, on Top 5 Everything we wrote about
Top 5+ Youtubers from Mumbai Click Here to read
And, Top 5+ Less known Facts about Gateway of India Click Here to read it.
Article on Every Thing about Ganpati Click here to read. 
We've written Everything about Aarey Forest Mumbai and why it is Dying Click Here to read it.
For Busiest Railway Station in Mumbai Click here to read it.

Also, Everything about Chandrayaan 2 Click here to read. Thank you for reading this article.